إِنَّ رَبَّكَ يَعْلَمُ أَنَّكَ تَقُومُ أَدْنَى مِن ثُلُثَيِ اللَّيْلِ وَنِصْفَهُ وَثُلُثَهُ وَطَائِفَةٌ مِّنَ الَّذِينَ مَعَكَ وَاللَّهُ يُقَدِّرُ اللَّيْلَ وَالنَّهَارَ عَلِمَ أَن لَّن تُحْصُوهُ فَتَابَ عَلَيْكُمْ فَاقْرَؤُوا مَا تَيَسَّرَ مِنَ الْقُرْآنِ عَلِمَ أَن سَيَكُونُ مِنكُم مَّرْضَى وَآخَرُونَ يَضْرِبُونَ فِي الأَرْضِ يَبْتَغُونَ مِن فَضْلِ اللَّهِ وَآخَرُونَ يُقَاتِلُونَ فِي سَبِيلِ اللَّهِ فَاقْرَؤُوا مَا تَيَسَّرَ مِنْهُ وَأَقِيمُوا الصَّلاةَ وَآتُوا الزَّكَاةَ وَأَقْرِضُوا اللَّهَ قَرْضاً حَسَناً وَمَا تُقَدِّمُوا لأَنفُسِكُم مِّنْ خَيْرٍ تَجِدُوهُ عِندَ اللَّهِ هُوَ خَيْراً وَأَعْظَمَ أَجْراً وَاسْتَغْفِرُوا اللَّهَ إِنَّ اللَّهَ غَفُورٌ رَّحِيمٌ

Cauliflower Pickle in Olive Oil
With Kalonji, Saunf, Rai & Olive oil, you can prepare the best pickles in this world, & you have to keep the salt as low as possible.
We prepared Cauliflower pickle with red chili, vegetables were grated with a food processor & in layers one after the other, Kalonji, Saunf & Rai were sprinkled, finally the jar was filled with the blessed olive Oil.
Gobhi's Achaar gets ready quickly within 7 days, you will love it Insha'Allah. Same procedure can be applied to make pickles from other vegetables, & we attach herewith the pictures for Green beans pickle in Olive Oil.
Many commercial pickles write Heeng (Asafoetida) as one of the ingredients, it is probably a false claim, original / fresh Heeng is very expensive, around 600/- Saudi Riyals per kg. But it is one of the best / strongest herbs for digestion problems.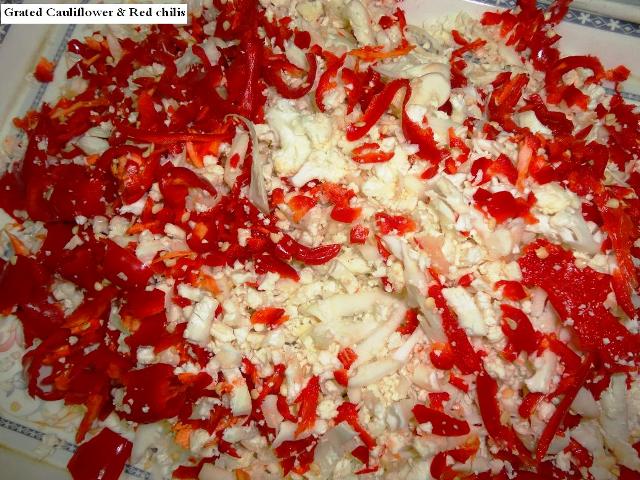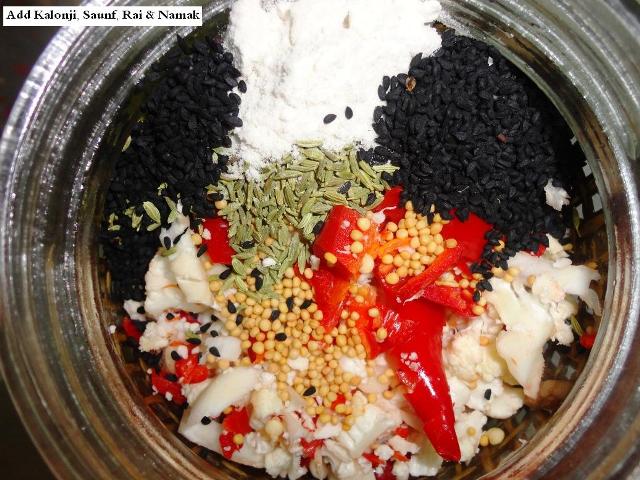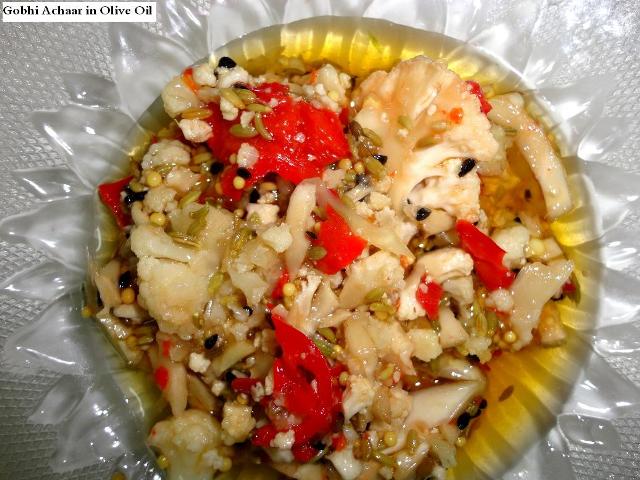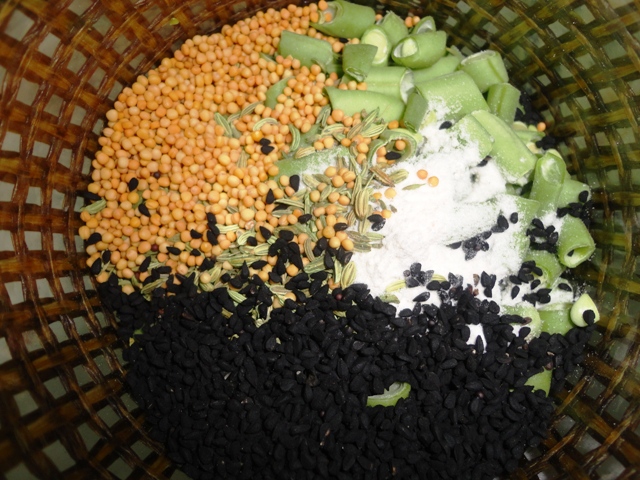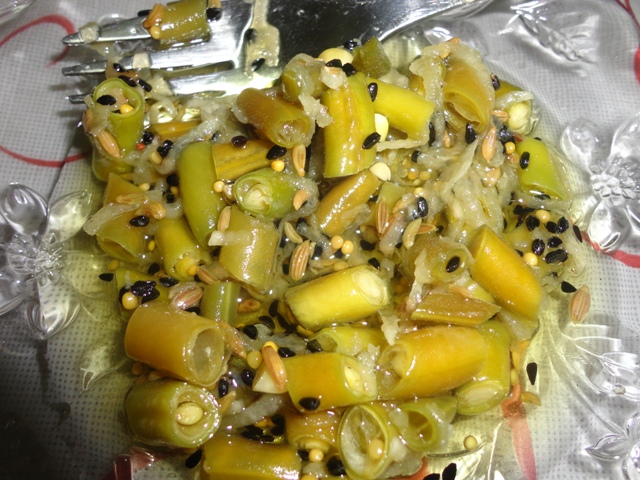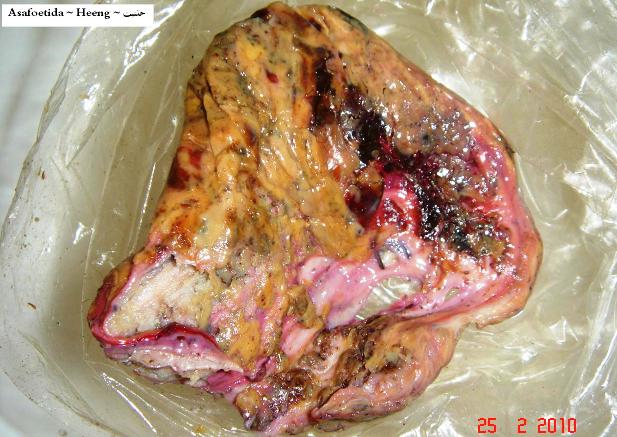 Online Guests
We have 20 guests and no members online