اللَّهُمَّ إنِّي أسْألُكَ غِنَى الأهْلِ والمَولَى، وأعُوذُ بِكَ أن يَدْعُوَ علىَّ رَحِمٌ قَطَعْتُهَا

Baked Dover sole

Dover sole is a flat fish; a miracle of my Allah's creations because it is flat from one side & has both the eyes on the other side, you will feel that it is cut into half. And that's why Arabs call it Samak Musa, some of them have a concept that when Musa Alaih as-Salaam hit the ocean by his Asa, this fish was also split in two halves.
Skin is darker at the side of eyes & lighter in color on the other side.
Fried fish is although delicious, but it absorbs a lot of oil, so we always prefer to bake the fish & dover sole was prepared as under :
After cleaning the fish, it was marinated with garlic, crushed Anardana, pink salt, spices, the ruby red Pomegranate vinegar & a special Olive oil which comes with the flavor of Clementine, they call it the citric olive oil. Skin was not removed because it was needed as a protection & for preventing the flesh from burning.
Marinated fish was covered with Aluminum foil & was baked for 40 minutes, then taken out & onions, tomatoes, green chili, Sumaaq & almonds were added, now the fish was baked again for 60 minutes (without the foil) & the moistures evaporated out; leaving behind their extracts. Skin was almost burnt, so it was removed carefully & Masha'Allah that the flesh was so delicious, cooked perfectly with the citric flavor.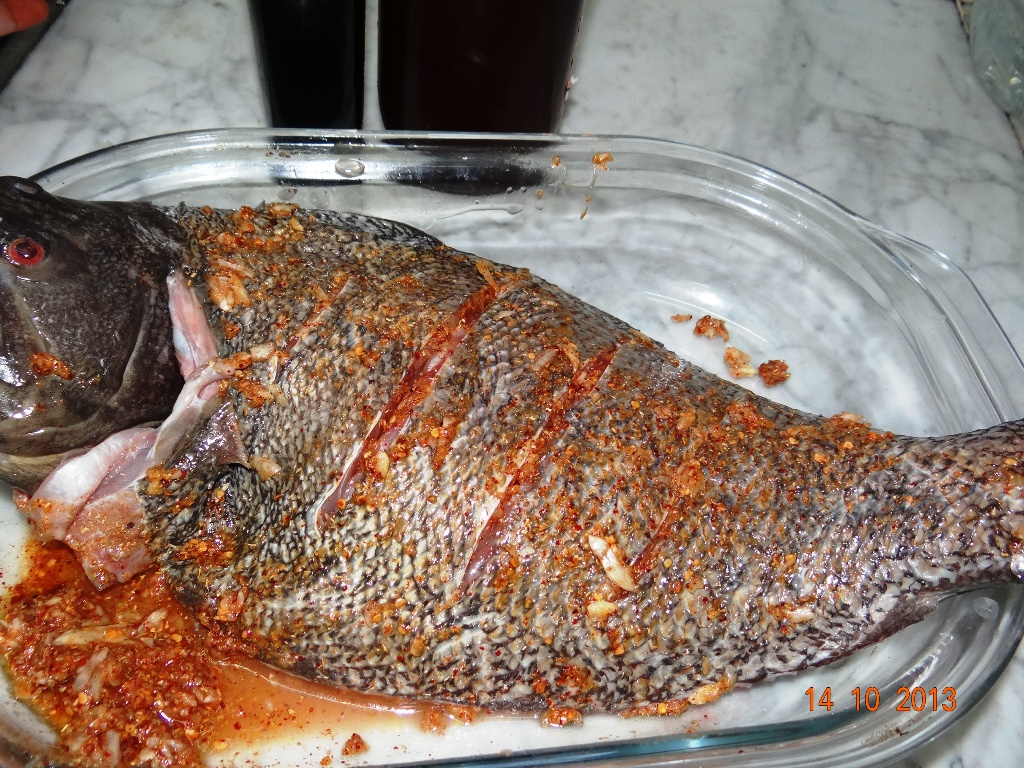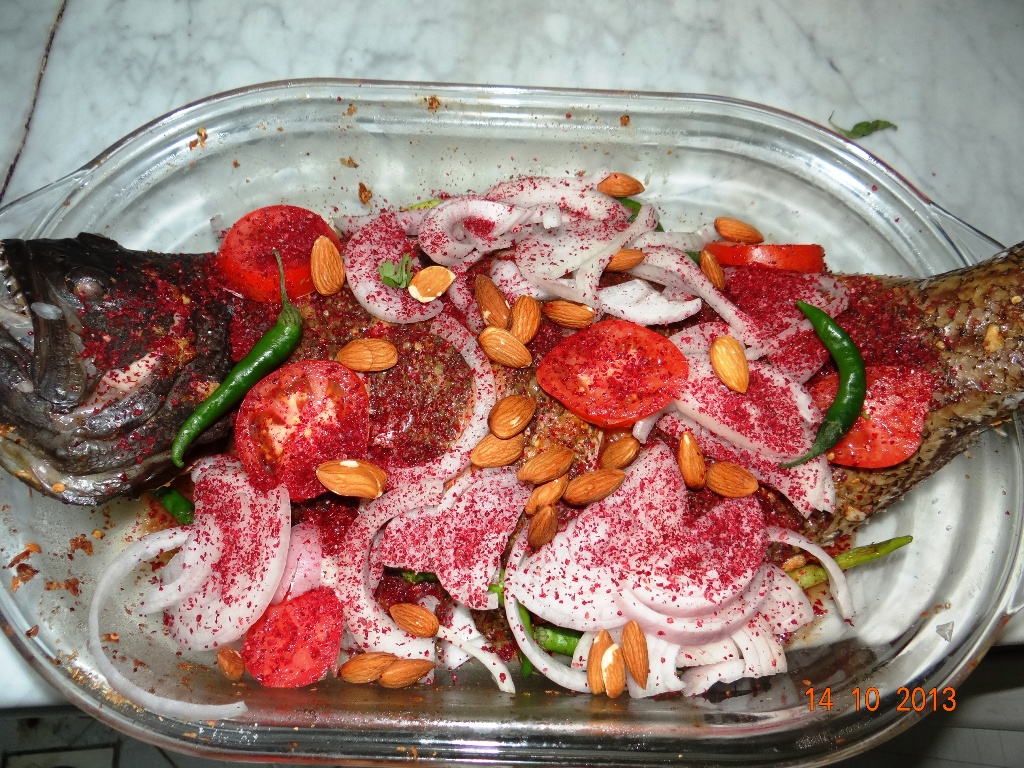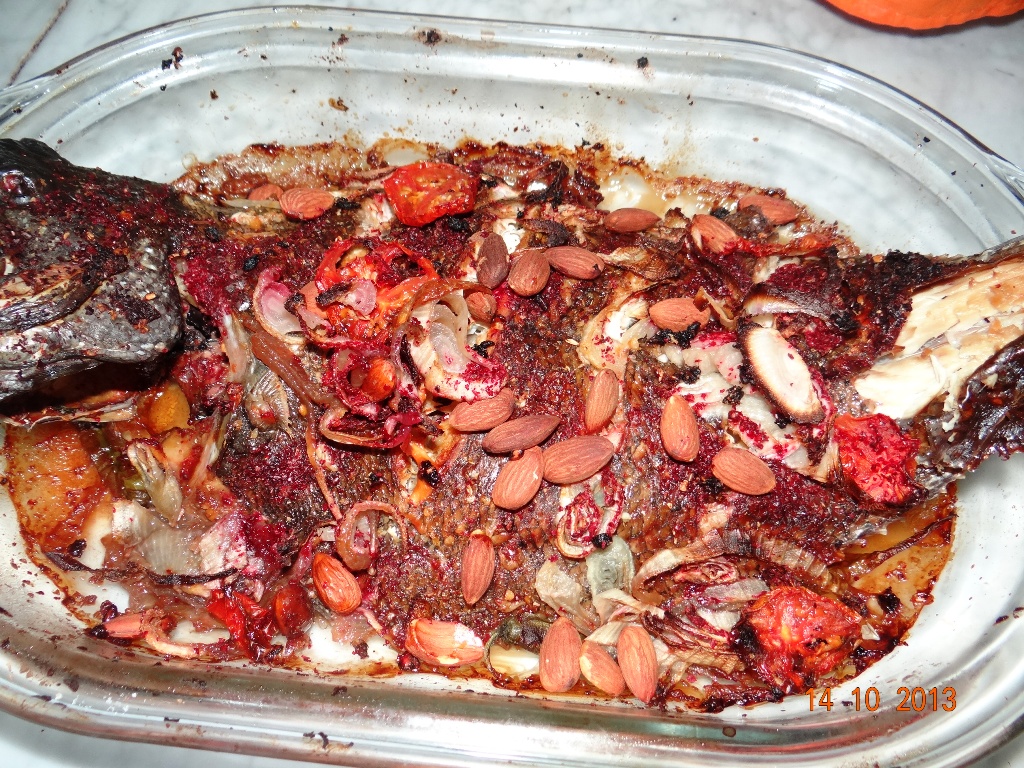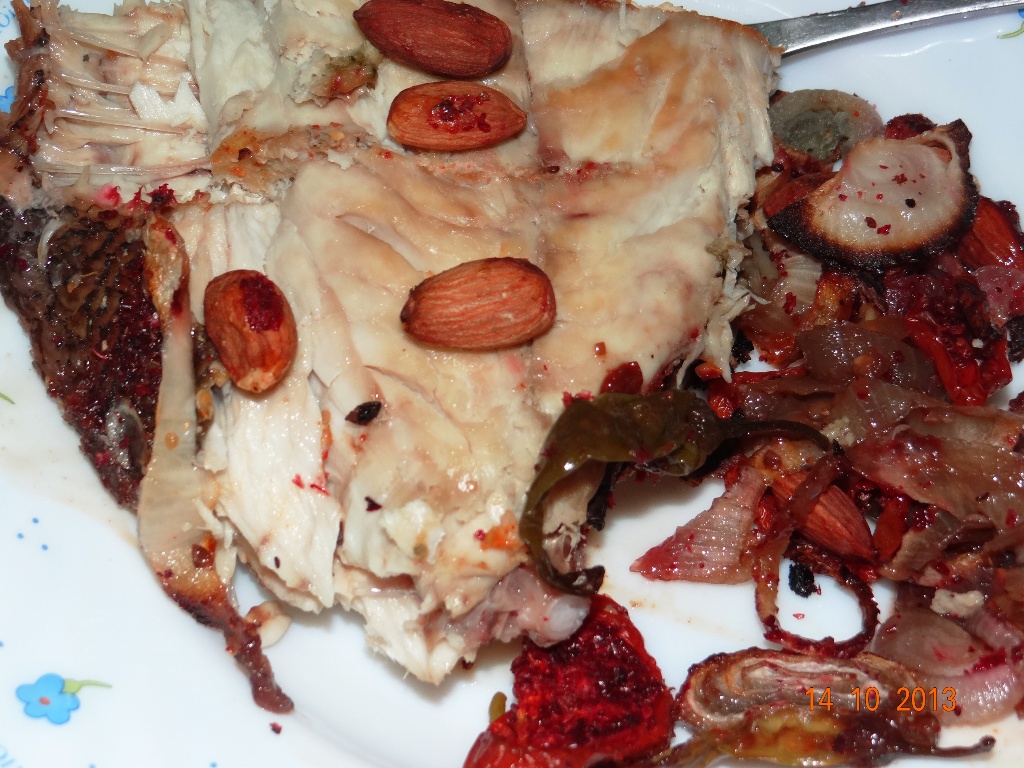 Online Guests
We have 90 guests and no members online